It's A Bloody Adventure – #299
WiscoMary visits McBob's Milwaukee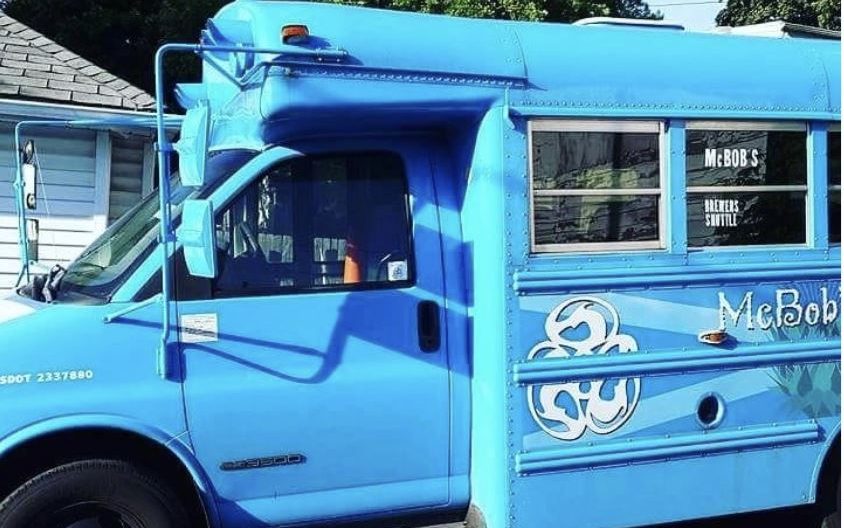 Summertime and baseball. The Milwaukee Brewers are in season and fans love to visit their local bar, park their cars, and grab a shuttle to the game. McBob's is located in close proximity to the ballpark and offers a great place to have a bite, grab a bloody Mary, and/or a beer before the game.
Today is Sunday Funday and WiscoMary, as usual, does a quick Google search for "Bloody Mary" and away we go! Luckily for us, the bus had just departed so it was not as busy and we could spend time with the bartender Brittany. She greeted us immediately with a smile and said "will you be eating today?"
After a quick introduction, she was so excited to hear about WiscoMary that she told us she has her own tried and true Bloody Mary recipe. So we got started.
Build it!
As usual, we start with ice in a pint glass. This time I requested Absolut Citron because the more citrus the better IMO. Brittany then plunked down a spoon of horseradish, then added a squeeze of Worcestershire, Louisiana sauce, A1, pickle juice followed by tomato juice, and celery salt. Shake, pour and garnish. The garnish consisted of olives, a pickle, a lemon wedge, a yummy sausage stick, and a wad of cheese whips with more seasonings to top it off!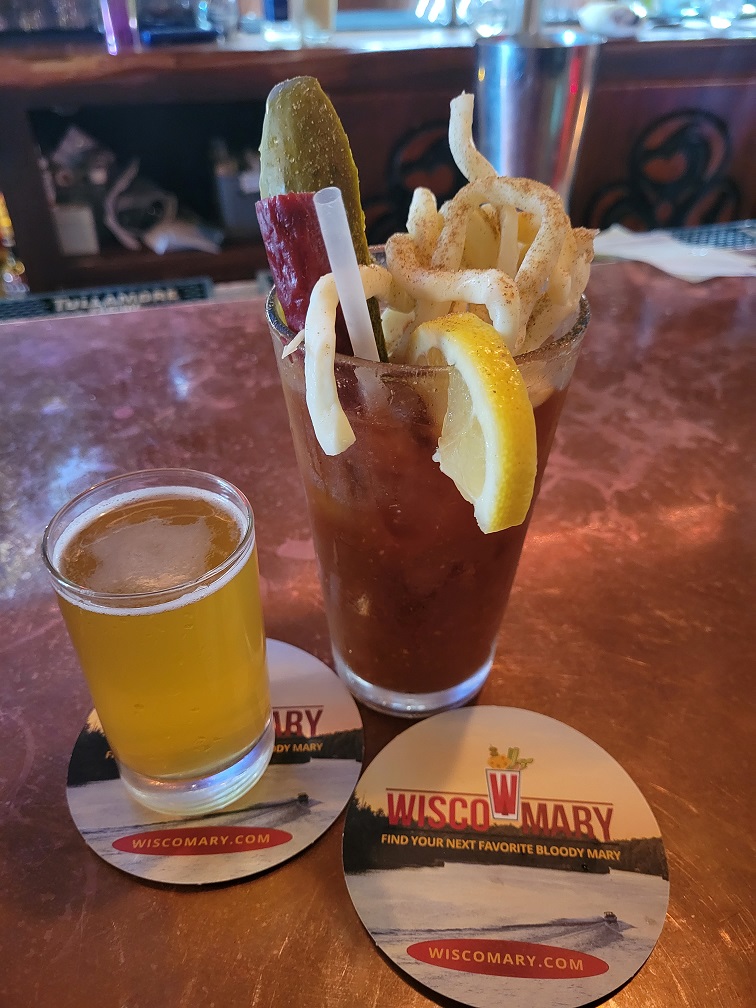 The atmosphere was pleasant. The bar top was made of copper, the chairs comfortable. Everyone was coming and going about the food. There were many take-out orders. I did not eat this time but WiscoChristin said the food is delicious. I am told that McBob's is known for its corned beef.
They have 11 taps, a garden outdoor patio. I asked about the mimosa towers and was told they get filled with OJ and a bottle of champagne then served at your table. Next visit for sure!
McBob's is located at 4919 W North Ave Milwaukee, WI 53208. Definitely check them out for bloodied or your next Brewer game outing. -MJS
ps. we skipped a number of posts in 2020-2022 so a random number was created till we catch up
WiscoMary visits McBob's Milwaukee