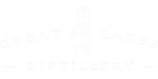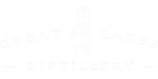 Garnish your Bloody Mary with love!
Garnishes on your Bloody are as varied as the people and places that make and serve them.
Pickles to pickled mushrooms, everyone has their favorite garnishes. Sometimes you visit an establishment and you find out about a new garnish you didn't realize you have always needed in your life. We aim to point that out here.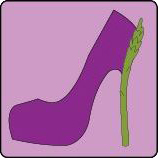 Farm Fresh produce, canned and bottled from Wisconsin. Choose from Six Inch Spikes Pickled Asparagus, Red Hot Pumps Pickled Asparagus, or Ms. Hotsy Totsy Dilly Beans to add as your garnish for your perfect Bloody Mary.
This product can be found in many local supermarkets, farmers markets (seasonal), many times at your favorite bar, and Bloody Mary events in the greater Milwaukee region.
"Like" their Facebook page to keep up to date with local happenings and events.  Steppin Out Foods