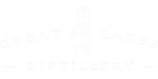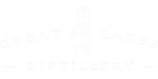 Sold Only In Wisconsin!
Leap Premium Vodka is owned by LeRoy Butler #36, now inducted into the Hall of Fame for the Green Bay Packers, and inventor of the "Lambeau Leap".
Using ingredients from the Midwest gives this vodka a true hometown appeal. WiscoMary is all about All Things Wisconsin, and watching a Green Bay Packers game with a Bloody Mary made from Leap Premium Vodka in hand is a classic good-time Wisconsin experience.
Leap Premium Vodka is a small company that is dedicated to spreading throughout the state of Wisconsin. It is sold only in Wisconsin, making it a truly unique vodka. It is slowly becoming more available in places around the state. Presently, you can find it most easily in Southeastern Wisconsin, in grocery stores like Sendik's, and bars like Marci's in Racine and Nice Ash in Waukesha.
In order to spread the word - and the joy! - Leap Premium Vodka and WiscoMary have teamed up! They can often be found together at Leap Premium Vodka tastings, with LeRoy making occasional appearances to autograph bottles and join in the fun.
Update: We had fun while it lasted. Congrats LeRoy!
Check out the WiscoMary calendar for other drink-related or sponsored events.