Jimmy Luvs Bloody Mary Mix
Jimmy Luv's Bloody Mary Mix
Jimmy Luv's Bloody Mary Mix offers a big, bright taste that you won't find in other mixes. The flavors are unforgettable and once you decide this is the mix for you, you are hooked. We don't mind!
Wisconsin Based
Locally owned and available since 2009 Jimmy's can be found everywhere from tailgate parties to festivals and at your favorite beverage spots including bars and restaurants across the state. It pairs well with Wisconsin based spirits and garnishes. Add your favorite toppings and you are all set to sit back enjoy this flavorful mix.
The 4 owners love their customers and are always surrounded by Luv when there are out promoting this thick and savory recipe they call Jimmy Luv's Bloody Mary Mix. Bloody Mary fans are very loyal and they make sure to stock up for home use when they are watching sports teams or having gatherings with friends and family members.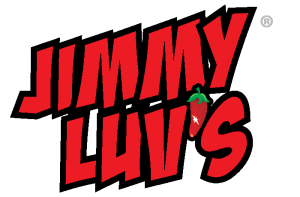 A Wisconsin original, founded in 2009 by 4 Bloody Mary luvin' friends. It took 10 months of taste-testing to get to the final recipe. (I want that job) Jimmy and crew can be found at many tailgate parties and events across the nation. This team luv's their job and when you visit one of their outings they come prepared to complement the Jimmy Luv's Mixes with some of the best garnishes. We Luv U Jimmy!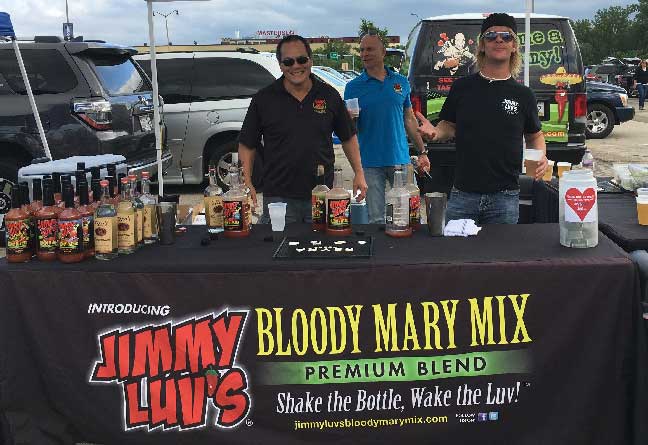 Besides being your favorite mix to drink, use it in your recipes too. You will be amazed at the difference it will make to the flavor of your favorite dishes. Your friends will say "wow, this is good". Just add Jimmy's to everything from BBQ sauces on the grill, to spice up your meatloaf and Sloppy Joe's simmering in the crockpot. #yum